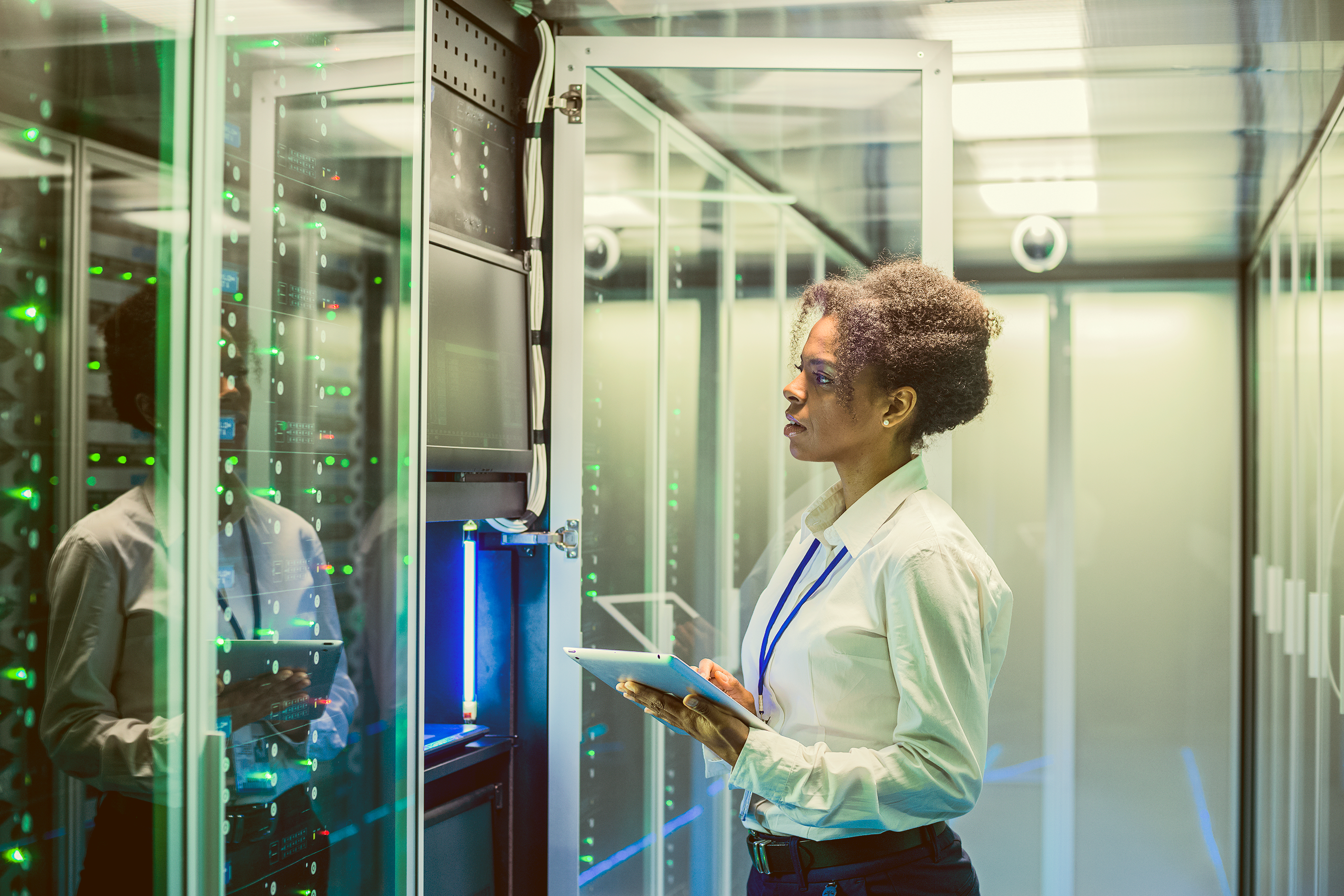 Guaranteed security of your equipment and information with us
For forward looking 21st century organizations, outsourcing IT infrastructure and services has become relevant as it addresses two critical business needs-cost reduction and quality service.
Transferring specific, non-core business tasks provides just the platform to achieve these objectives. MTN Business Data Centre services provide the ability to house your IT without the associated infrastructure investments and operational costs.
Benefits
Cost Savings- By outsourcing, you can save anything from 20%-70% on your annual IT spend.
Lower Total Cost of Ownership (TCO)- By sharing resources you save capital costs on data servers; reduce staff overhead, and lower operational expenses previously devoted to energy (cooling and electricity) and floor space.
Greater agility and response to market- With a more flexible architecture, IT can more quickly respond to changing business demands. In addition to facilitating rapid provisioning of application and infrastructure services from shared resources (whether data, computational, or network), it can also streamline operational procedures and maintain better control over those  resources.
Focus on your business- By outsourcing, companies can focus on their core business.
Business Continuity- Outsourced data centre services, especially for Disaster Recovery and Backup Hosting provides a guarantee of business continuity in the event of a disaster. With MTN Business Data Centre Services, you get the following technical benefits:
Housing and protecting the server- Including server location, power, environmental conditions; internet/IP connection, data centre capabilities (i.e raised floors, fire suppression) and firewall or threat management systems.
Monitoring and tracking the server- Including any monitoring of operating characteristics (disk space, RAM usage, etc.) and the alert messaging system.
Responding and repairing the server- covering any necessary server error services (i.e. troubleshooting and remediation services, part replacement and warranty).
Preventative Measures – Including IT disaster recovery solutions such as on-site or off-site backup to ensure that the data on the server is always
Let's Talk!
We are here to help, anytime!
For more information: