Rotary Uganda is looking to raise US$100,000 towards the equipping of the Rotary Blood Bank at Mengo Hospital. Through the Annual Transformational Leadership Forum and concert, which will take place next week on Friday 28th February 2020, the Uganda Rotary Blood Bank Programme is seeking to collect funds to purchase ultra-modern blood-processing equipment.
The equipment to be purchased, at a total  cost of US$100,000, will complete the blood processing cycle. It includes the Automatic Blood Grouping Machine, which determines the donated blood groups; and the Floor Standing Centrifridge 6000i for component preparation, which separates blood into different components like platelets, plasma and packed red cells among others.
Purchase of this equipment will be an additional boost to the recently acquired transfusion transmissible infection testing machines, and will go a long way in making the Mengo Hospital Rotary Blood Bank a fully fledged facility that will serve as a backup to the national blood transfusion services.
The Uganda Rotary Blood Bank Programme has over the past three years held concerts to raise funds towards building a first class fully-fledged facility that can test, process and pack safe blood.  Through these initiatives and local fundraising drives among local Rotary clubs and the community, US$856,000 was raised for construction of the building.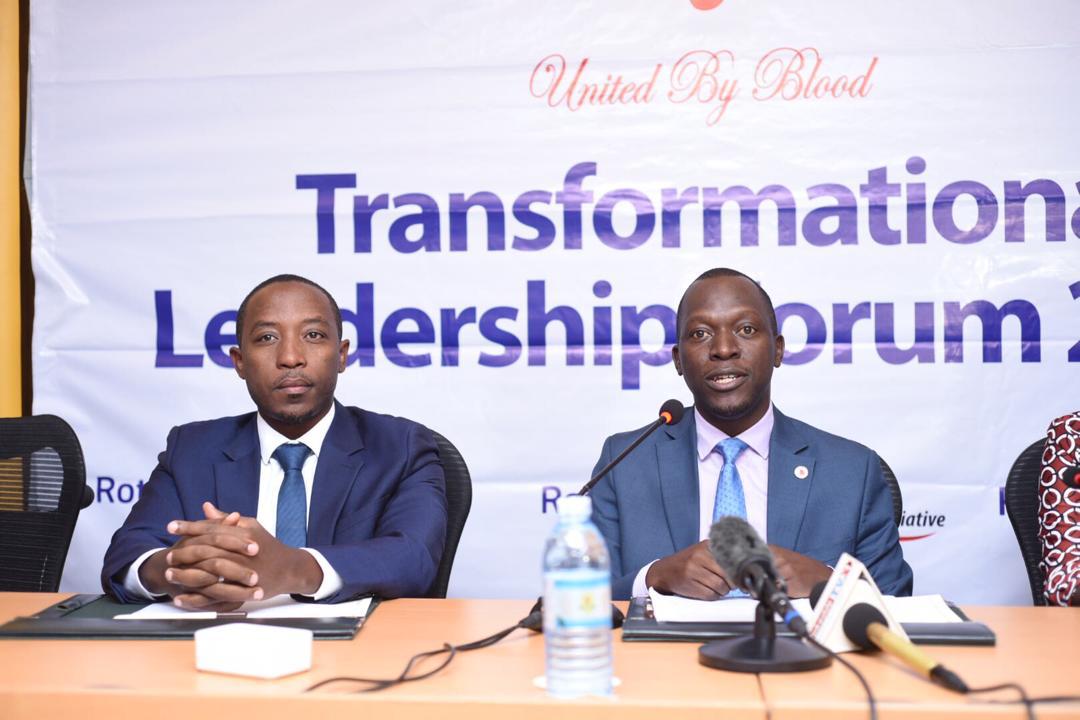 The Transformational Leadership Forum, whose theme is 'United by Blood', will feature an array of prominent and inspirational internationally acclaimed speakers including H.E. Dominic Barton, Canada's Ambassador to China; Professor PLO Lumumba from Kenya; Nabou Fall, a renowned author and blogger and President of the Women's Investment Club in Ivory Coast; and Mr. Edgar Kasenene a leading business executive and digital transformation advocate across Africa and Europe.
Each of these personalities will address the participants on topics ranging from transformational leadership, international collaborations, public private partnerships, innovation, and the Africa Free Trade Agreement. In addition, there will be a discussion on Africa's role in the global corporate world by a rich panel of discussants.
The Leadership Forum will be concluded with a dinner and concert featuring renowned local artistes. The function is expected to attract about 500 people among them corporate organisations. Main sponsors for the Forum include Stanbic Bank and MTN Uganda, which will have each contributed Ushs 25 million. Tickets to the function are sold at the Rotary Office and are available on 0751-335772 and 0781-059300.
Announcing the sponsorship package, Bryan Mbasa, the Manager MTN Foundation commended Rotary Uganda for coming out, once again, to support the Mengo Hospital Rotary Blood Bank. "We are happy to join hands once again with the Uganda Rotary Blood Bank Programme to boost the equipment in this crucial facility. MTN Uganda and Rotary are 'United by Blood', because our operations here for over 20 years have given lasting relationships that we treasure. That is why we keep coming back to support such initiatives as this one", he said.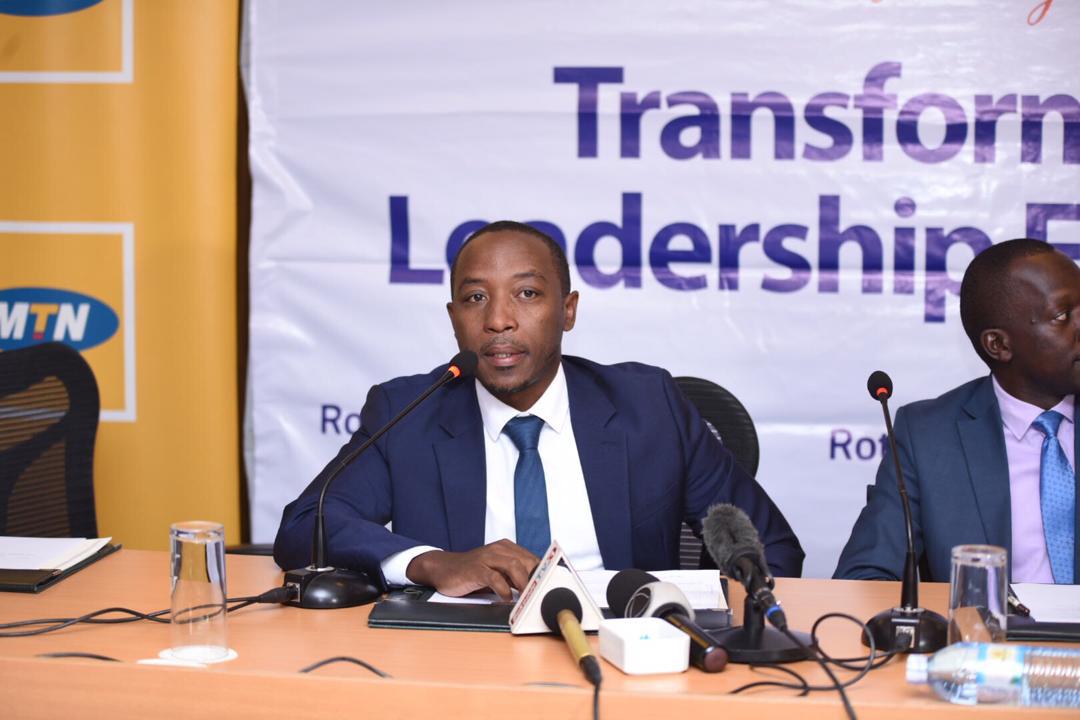 Patrick Mweheire, the Chief Executive of Stanbic Bank Uganda said, "Our partnership with Rotary Uganda is a noble one. We are happy and proud to be back this year to once again raise funds to support the equipping of the Rotary Blood Bank. We see this as a worthwhile investment in people and health, the most valuable asset we have as a business and nation, that's why are back this year. We stand firmly by the slogan that we are "United by Blood."
The idea of constructing a Blood Bank at Mengo Hospital was born in 2013/2014 when a number of Rotary Clubs under the leadership of the then District Governor Emmanuel Katongole, set out to build a modern facility to complement the existing National Blood Bank in Nakasero.   The total cost of this project was US$ 1,305,219.
The construction of the 800sqm facility cost US$ 856,000. This was funded by local initiatives including fundraising concerts, a Rotary Cancer run and donations from corporate entities, Rotarians and individual well wishers. The sophisticated blood banking equipment and training of the specialized staff cost US$247,000, which was raised from Rotary Clubs both in Uganda and abroad through a Rotary grant. The total cost of the facility so far, including equipment is Ushs 1.3 billion.
The Mengo Hospital Rotary Blood Bank was jointly opened by the then Rotary International President John F. Germ and the Right Prime Minister of Uganda Hon. Dr. Ruhakana Rugunda. The facility is fully functional and employs 13 medical practitioners.  It operates under the supervision of Uganda Blood Transfusion Service (UBTS)
Since its establishment on 27th February 2017, approximately 9,647 units of blood have been collected in the Rotary Mengo Blood Bank.
According to World Health Organization standards (WHO), Uganda needs at least 350,000 units of safe blood annually yet only 250,000 units of blood are collected. This leaves a deficit of approximately 100,000 units of blood annually. This critical blood shortage affects services and puts patients' lives at risk.
In all, about US$700,000 is needed to cater for extra equipment to transform it into fully fledged Blood Bank independent from the National Blood Bank.
 About Rotary
Rotary brings together a global network of community leaders dedicated to tackling the world's most pressing humanitarian challenges. We connect 1.2 million members from more than 35,000 Rotary clubs in almost every country in the world. Their service improves lives both locally and internationally, from helping those in need in their own communities to working toward a polio-free world.
Visit Rotary.org and endpolio.org for more about Rotary and its efforts to eradicate polio.