MoKash is a service that provides customers the ability to save and borrow using their phones. Customers can save while earning an interest or take out short term loans at a reasonable fee.
The customer does not have to visit any bank to fill out forms.
To activate a customer should dial *165*5# and enter their MTN Mobile Money PIN.
Getting started.
To use the service you have to be an MTN customer and active on MTN Mobile Money.
Dial *165*5# to get started.
You will be prompted to enter your MTN Mobile Money PIN to activate your MoKash account.
Cost
Activation of a MoKash account is
Any transactions between MoKash and Mobile Money are free. Ie Savings, Auto savings, Loans, Loan payment, Account balance check.
Interest Rates – Savings.
You can save a minimum of UGX 50 up to any amount depending on KYC level
| | |
| --- | --- |
| Amount | Interest |
| 1 – 300,000 | 2% |
| 300,001 – 800,000 | 3% |
| 800,001 – 1,600,000 | 4% |
| >  1,600,000 | 5% |
Interest Rates – Loans
You can borrow between UGX 3,000 to UGX 1,000,000 depending on your loan limit at a fee of 9%.
FAQs
You can access all the frequently asked questions here.
Terms and Conditions
You can access all the terms and conditions here.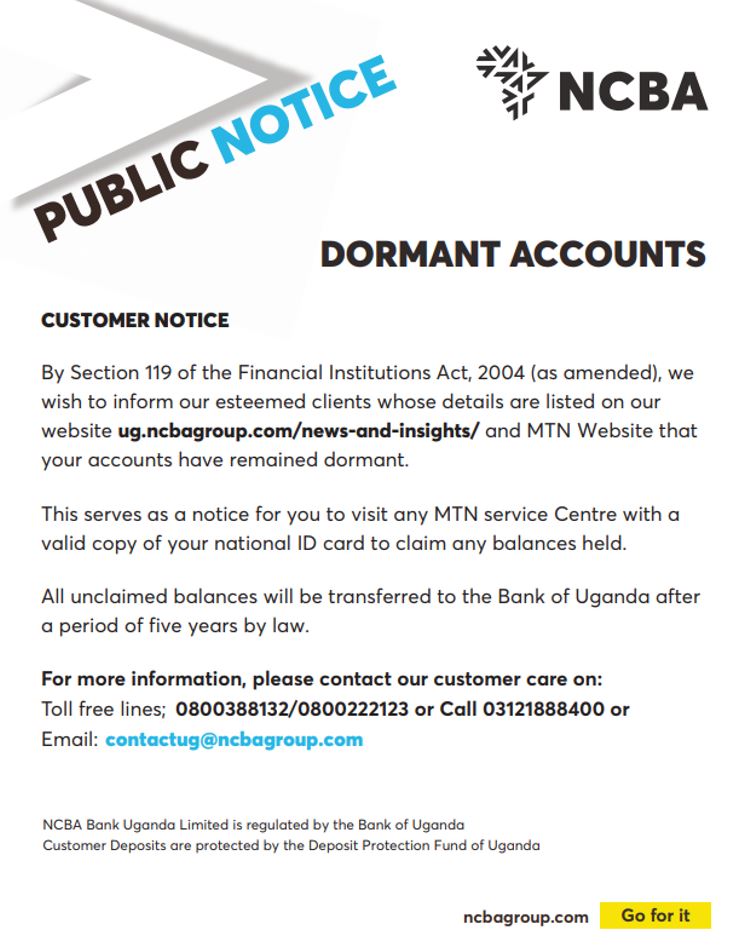 Full list MoKash Dormant Accounts.
Customer
Savings and Loans
Customer
Register On MoMo
Customer
Financial Services
Customer
Pay With MTN MoMoPay
Customer
Buy With MTN MoMo
Customer
Send & Receive Money